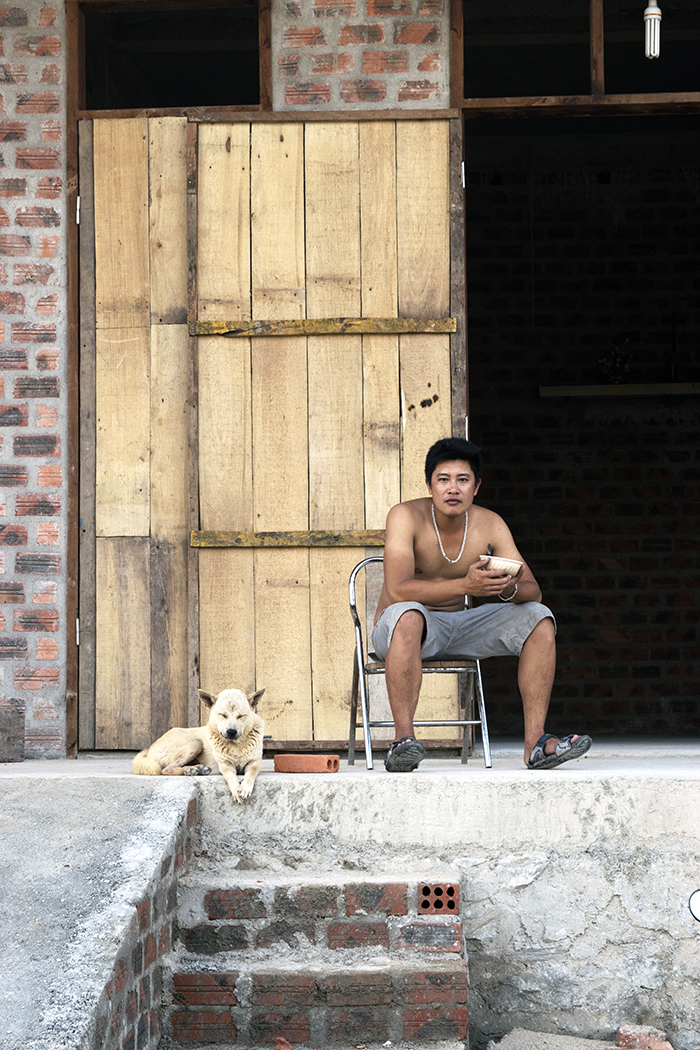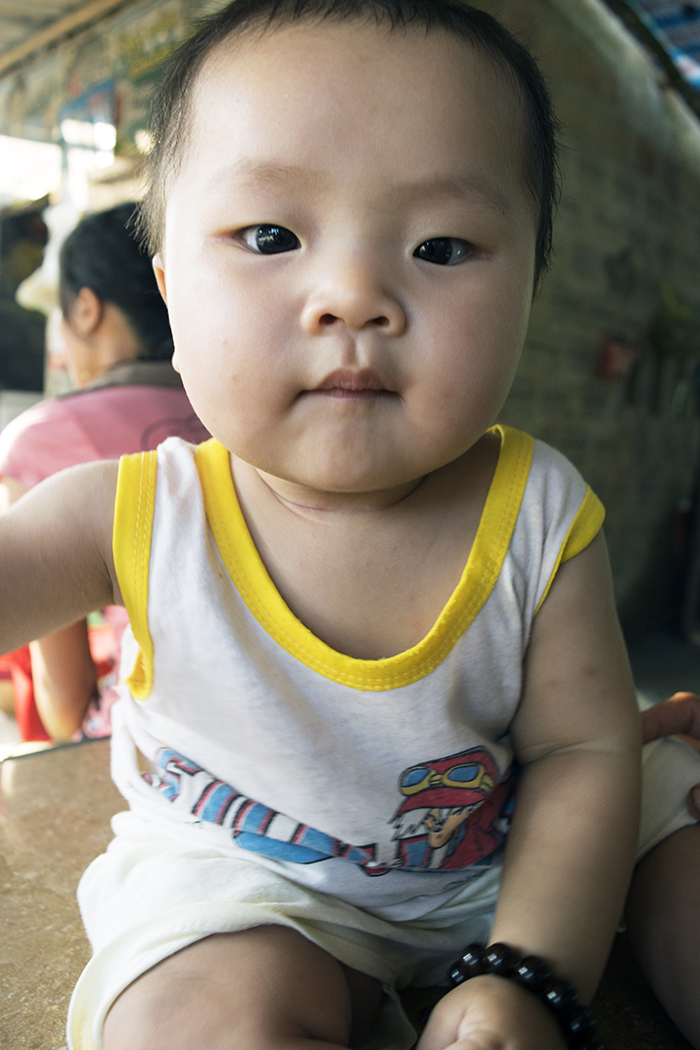 Location: Phong Nha-Ke Bang National Park, Vietnam
There are some moments of culture shock that stay with you forever, instants that are so genuinely confusing and different that they can't be reconciled with your personal experiences and take time to even begin to understand. I've had a few of these moments: when I stood over an unconscious man in Laos that had been in a traffic collision and none of the locals would touch him; when a nine-year-old street urchin in Cambodia looked me in the eyes and told me to go fuck myself after I wouldn't buy a bracelet from him; when a Vietnamese woman seriously proposed to an American friend of mine that he stay in her village and marry her eleven-year-old granddaughter; when a Christian pastor in Ghana walked me through an burned out, abandoned village and smiled and told me that it was just "God's will."
The most frightening thing about these moments is that they come so unexpectedly. When they hit you it's entirely raw. You can't prepare and you can't do anything afterwards except take a breath and remind yourself that the world is bigger and more complicated than you know.
Right now, that's what I'm doing. Just breathing and mulling over yesterday's events.
I was riding a rented push bike on a dirt road along the river opposite Phong Nha. To my right lay corn fields and mountains, villagers herding cows. To my left stood rows of half-built, house skeletons. Only the foundation had been put down; it was all bare concrete and open wiring. I wondered why all this waterfront property been abandoned. Had the project become too expensive for the building company? It didn't look like anyone had attempted to continue construction or demolish any of the structures for at least a few years.
As I passed the front of one, I noticed a man sitting in a fold-out chair on the dusty gray steps, spooning something from a bowl into his mouth. He was shirtless and a dog lay on the ground beside him. He nodded at me. I looked through the open doorway, one where a door had never been installed, and saw belongings scattered about. A line of laundry hung against the back wall. In the next building I saw a plastic washing tub for dishes and a table. The one after had a couple of kids' push bikes scattered in the front and a moped parked by the side. Were these squatters?
As I continued to ride, taking breaks to photograph the homes, a man came out of one of the houses and waved at me. His wife, a smiley, short woman in a striped top, emerged from the doorway, followed by two young boys. The man said something to them in Vietnamese and they all waved at me. I thought maybe he wanted to see my photos, so I brought over my camera to him, began to click through the images.
He pointed at the house; I could take photos of it. I bowed my head in thanks. What I really wanted was to go inside; were these homes furnished? Did the families live in them permanently? Did they have electricity? Running water?
I pointed inside and the man nodded, beckoning that I follow him and his family through the doorway and down a dark, undecorated hallway. The back was nearly completely open. Light streamed in and the river beside the house reflected the gold of the afternoon sun. The man showed me the corn plants beside the house; they were his.
The unfinished concrete left everything in the home dusty, and the electrical wires on the walls wove thin and black along the edges. There was a 1970's style squat gray television in one corner, underneath a shelf filled with different tokens. The man offered me a seat on a bed frame covered by a woven mat. His wife brought me a plastic cup of water that I doubted was filtered. I drank it anyway, out of politeness. The older son sat beside me on the bed while the younger boy held onto his mother's leg.
The two children watched silently as the parents began to ask questions. The father pointed at a small statue of the Virgin Mary on a shelf; was I Christian? I just smiled, hoping they'd take that as a 'yes' and let it go. They did. He asked where I was from and when I answered 'America,' he nodded in approval. He showed me a clean, glass topped table he'd filled with images of Jesus, Mary, and other religious figures. It also held multiple certificates, but everything was in Vietnamese and I couldn't figure out what they were for.
It was hard to get past the language barrier; the man kept saying things to me in Vietnamese, repeating himself. He pointed at me.
"USA."
I nodded, smiled.
He spoke some more, but I couldn't catch anything, even if some of it was English. It seemed like he was pointing out the concrete walls of the house. I noticed the children were beginning to shift around and the older son, who I'd found out had just turned twelve, was holding his palms clenched tightly together in his lap. The man was pointing at the son and then at me. The boy stared at me with bright, wary eyes.
Maybe he's shy or something? I wondered.
I waved at him and smiled softly. His throat muscles rose and fell as he gulped. His father motioned that he should stand up and then the family clumped together in the middle of the room. The father nodded at my camera. I grinned, happy that someone wanted me to take a photo of them.
Click, click.
I'd finished my water and everyone seemed to be standing around somewhat awkwardly. I decided it was time to leave and said "thank you" in Vietnamese, bowing. I picked up my bag off the bed. But the man was motioning to his son. I must have looked confused, because the mother took the boy's limp arm and held it out to me, gesturing that I should take him with me.
"USA." She said.
My stomach dropped. I could feel the heat rising to my cheeks. They wanted me to take their son to America. It all came together in my head: pointing at the barren walls, the nearly-empty house, ensuring that I was Christian, the father's approval that I was from the USA. The boy stood to my right, facing me. His hands were so tightly wound together they had paled from blood loss. Everyone was staring at me. The mother's eyes sparkled with hope, the father was quiet. Nobody moved, they barely breathed.
"I, I can't…" I mustered, even though I knew they wouldn't understand. I pursed my eyebrows in sympathy, shaking my head slowly and holding my hands out.
The mother's eyes immediately darkened with sadness, but the father still looked hopefully from his son to me. The son stared at the ground. I just stood there, helpless.
Finally, the father gave me a small, understanding smile, and moved aside so I could go back out through the front door. I left quietly, quickly, trying to make myself as small as possible.
When I made it back to my bike, I turned to them. The parents all waved as if I hadn't just turned down their offer to adopt their oldest son. I returned the gesture, repeating "thank you" in Vietnamese. I took one last look at the 12-year-old, who wasn't waving, just watching me. I couldn't read his expression, whether it was of relief or disappointment or both.